Keep your Figma
libraries
true-to-code

in a

single click.
Generate and sync full Figma components from

Storybook

Backlight.dev

Histoire.dev
370000+
Variants generated so far
Connect your stories
to Figma
in

3 steps
100+ components to create in Figma? Thousands of variations to maintain? story.to.design does all the work, generating your UI kit for you.
1

Connect your Storybook, Backlight or Histoire

2

Select components and variants

3

Generate components in Figma
Keep Figma
in sync

with Storybook,
no maintenance required

Want to upgrade your hundreds of variants with the latest changes?

story.to.design brings all code updates from Storybook into Figma in a click.
Quick updates
Get notified any time the code changes in Storybook and update your Figma designs in one click.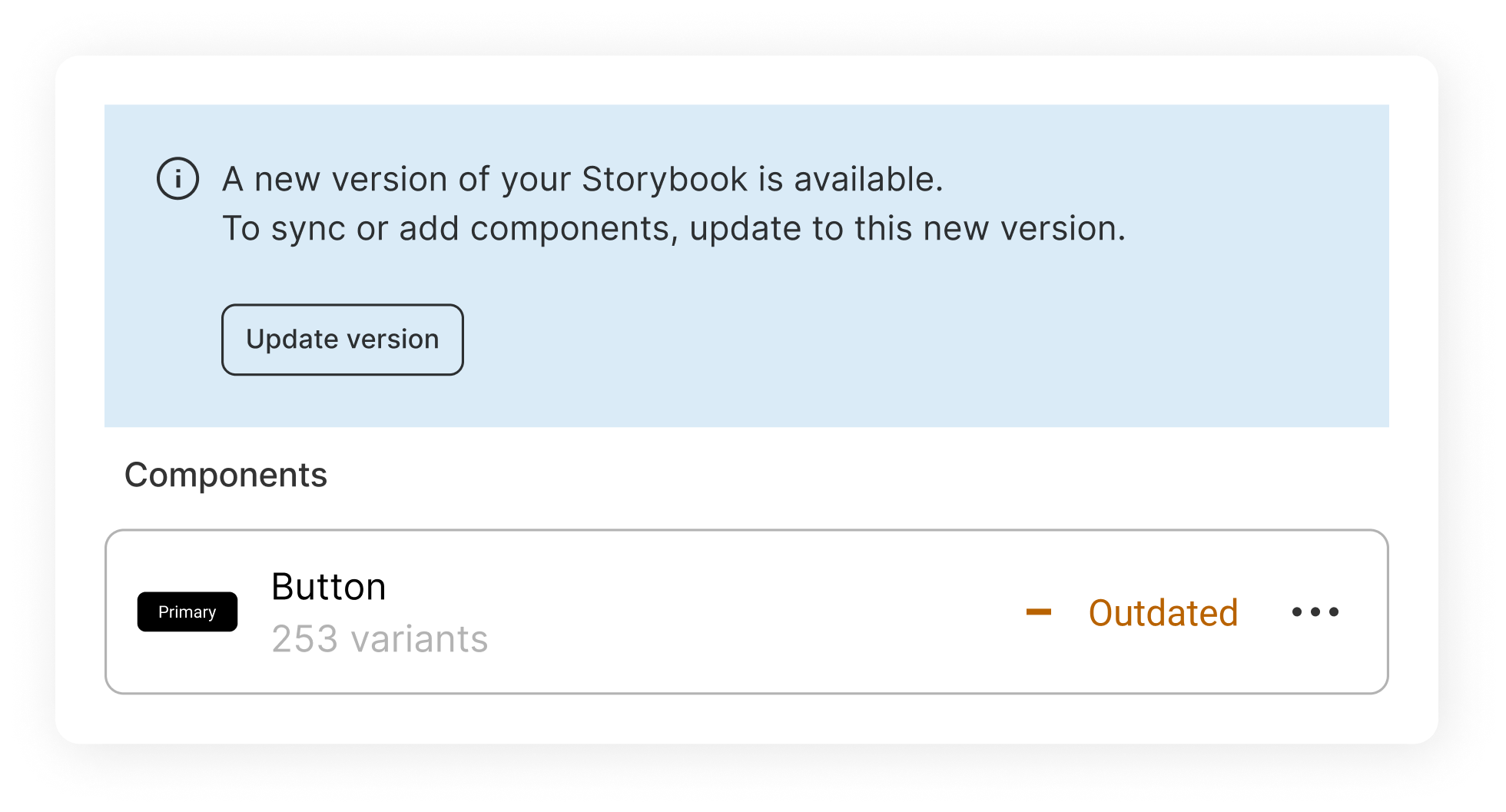 Review changes visually
Review your Storybook updates visually before bringing them into Figma, for design and code that's always aligned.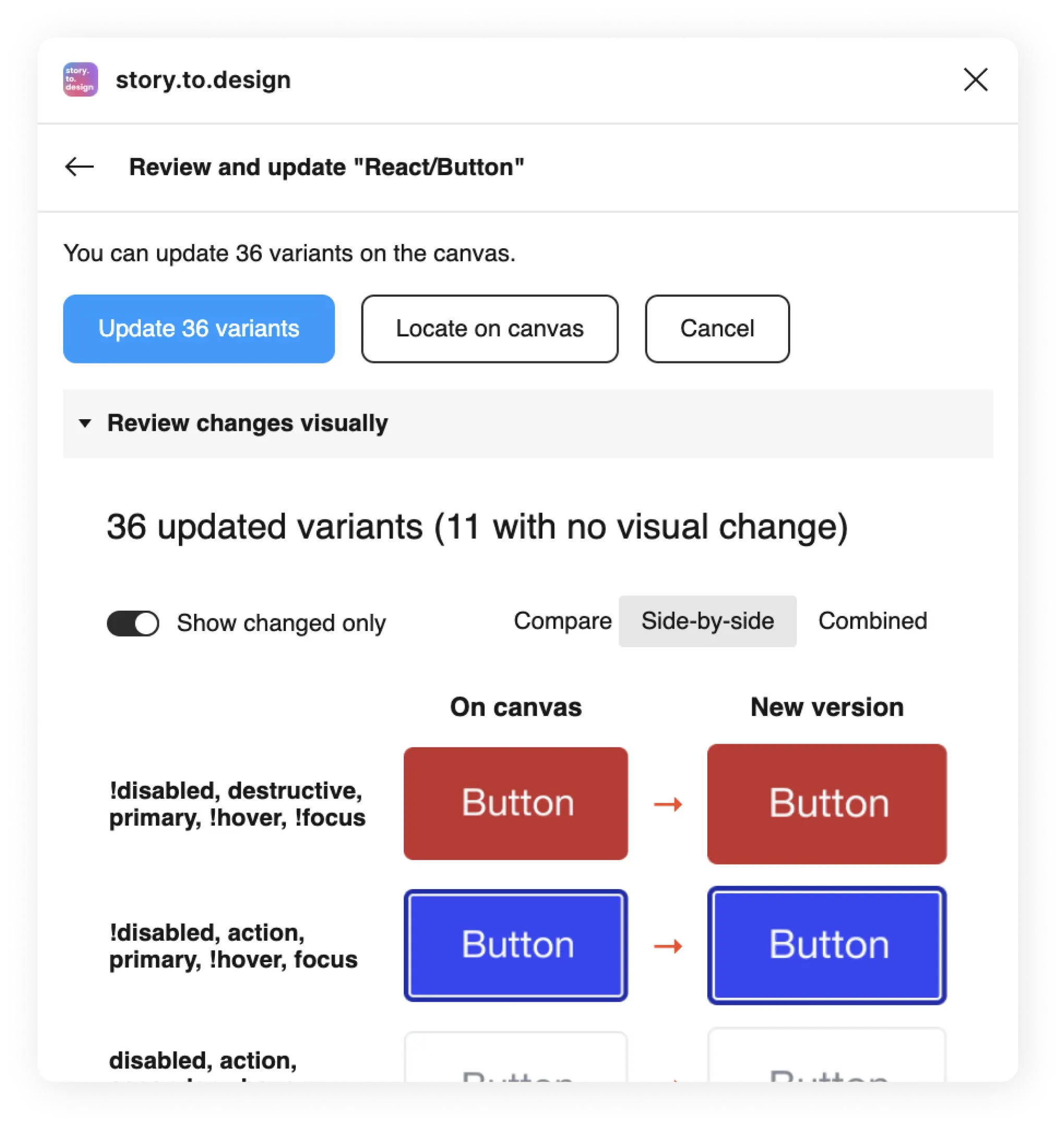 Features

our users love
Works with any story framework
HTML/CSS, React, Vue, Angular, Svelte, Stencil, Lit... If you have stories, it works.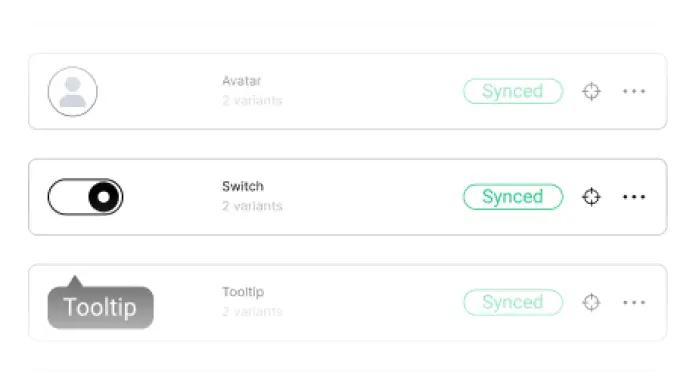 Sync components when stories change
Update and keep components in sync whenever your coded stories change.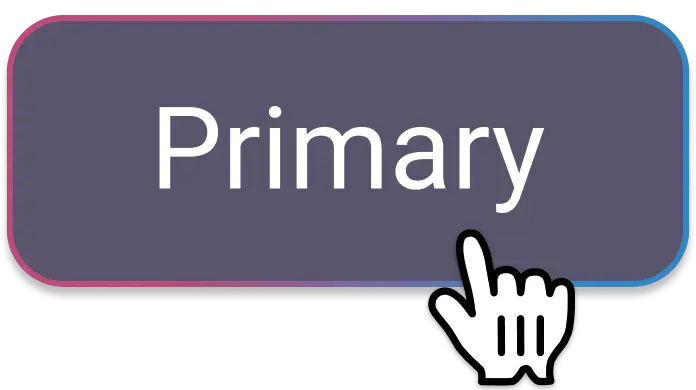 Simulate states
Simulate your components' pseudo-states automatically: hover, tap, active and focus.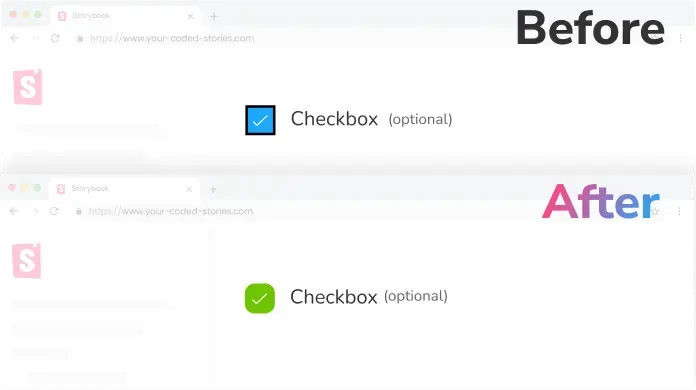 Only sync visual updates
Select and edit only the properties that impact components visually, keeping variants in Figma clean.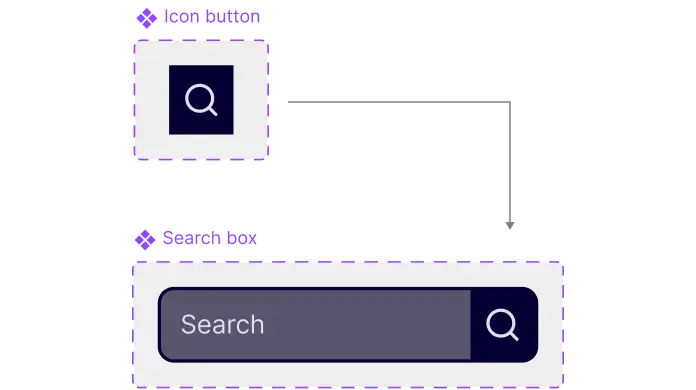 Import sub-components
story.to.design automatically detects and links sub-components for you. Your UI kit has never been so complete.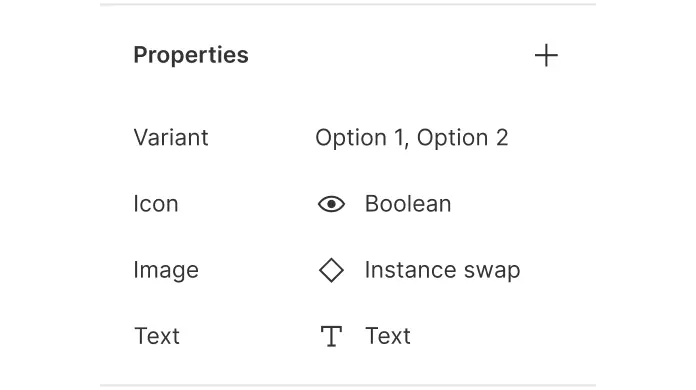 Component properties and variants supported
story.to.design supports all component properties and variants.
What people are
saying
Testimonials from users around the world.
Aligns design and code
"We want to align design and code and story.to.design looked like the perfect tool for us to use from the ground up."
Joshua Hailpern
Mind-blowing
"I'm blown away... Exactly what I and many on my team have been looking for."
Quentin Renard
Single source-of-truth
"My team believes our code is the source-of-truth and that story.to.design can help our design process to realize this."
Dag Frode Solberg
Interesting workflow
"The workflow is interesting, especially for teams with no designers or when they're misaligned with development."
Laís Kantor
Powerful
"I didn't know story.to.design would be that powerful."
Alfredo Perez
Impressive
"story.to.design looks impressive to me."
Marija Silinska
Exceeds expectations
"It's doing even more than I was expecting."
Amanda Bloomfield
So impressive
"It's so impressive to see the components coming through, I'm over the moon!"
Brent Schneider
Spot-on
"What ‹div›RIOTS is doing with story.to.design is really spot-on! The code to design approach is gutsy."
Magnus Brodén
Pricing
Team
$99 per month
$149 per month
One licence for the whole team.
1 design system
For everybody on the team
Faster processing
Unlimited components
Try for free
Agency
Contact us
Tailor-made pricing for your need.
2+ design systems
For everybody on the team
Faster processing
Unlimited components
Contact us
We contribute 1% of all purchases to fight climate change through the Stripe Climate program.
Get started

with story.to.design